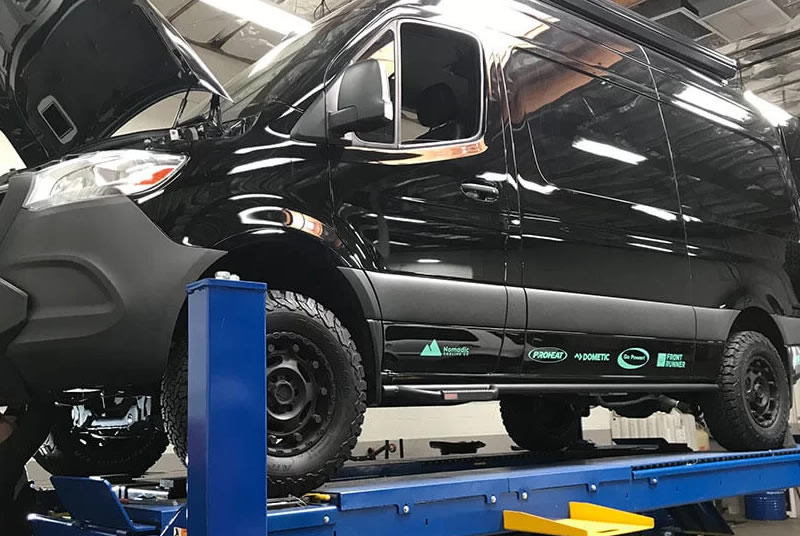 Get Expert Mercedes Sprinter van repair Services in Albuquerque, NM
Dan's Automotive in Albuquerque, NM specializes in Mercedes Sprinter van repair. With over 20 years of experience, Dan and his team provide the best quality service for all Sprinter van repairs. We are committed to maintaining your Sprinter van and keeping it running smoothly for years to come.
Expert Services for All Sprinter Van Repairs
Our experienced mechanics have the knowledge and expertise to provide the best quality repair services for your Sprinter van. We specialize in all Sprinter van repairs, from brakes and suspension to engine and transmission repairs. We use the latest tools and technology to ensure that your Sprinter van is running as smoothly as possible.
Quality Parts and Accessories
We only use the highest quality parts and accessories for all of our repair services. We carry a wide range of parts and accessories for your Sprinter van, so you can always be confident that you are getting the best quality parts and services.
Convenient Location and Hours
We are conveniently located in Albuquerque, NM and are open Monday through Saturday. We offer flexible appointments so we can accommodate your schedule.
Visit Dan's Automotive today and get the best quality Mercedes Sprinter van repair services in Albuquerque, NM.
Benefits of Dan's Automotive:
Expert repair services for all Sprinter van repairs
Quality parts and accessories
Convenient location and hours
Flexible appointments to accommodate your schedule

Call us today to discuss your Mini Cooper repair needs! (505) 293-8061